Some Streamline3 machines appear to have an issue with the antivirus software.  It appears that on these machines, an antivirus update has uninstalled the ESET software and failed to reinstall the newer version.
Restart your machine
If your ESET antivirus is missing - please restart your machine.  The antivirus should be reinstalled automatically within 24 hours.  Please be very vigilant to avoid indiscriminate browsing and downloading.
If your ESET antivirus is NOT reinstalled and running after 24 hours - please open a new support request - ensure you notify us that you have already restarted and waited 24 hours.
Is this affecting you?
There are a few ways you can check if your ESET is present.
If ANY of these checks are successful your ESET antivirus is installed.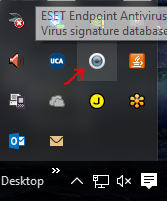 1 - Check notification area
You can check if your ESET is operating by opening the notification area on your machine and looking for the ESET Logo (there are a few different logos). You may have ESET Endpoint, or ESET NOD32 - either are fine.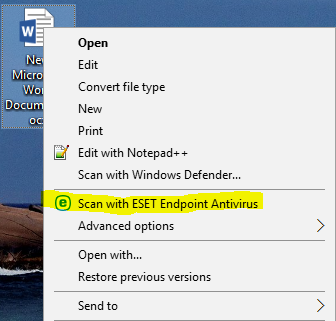 2 - Check file scan option
Locate a Word, Excel or Text file on your machine, right click on it and look for the 'Scan with ESET' option in the option list.
If this is present, then your antivirus is installed.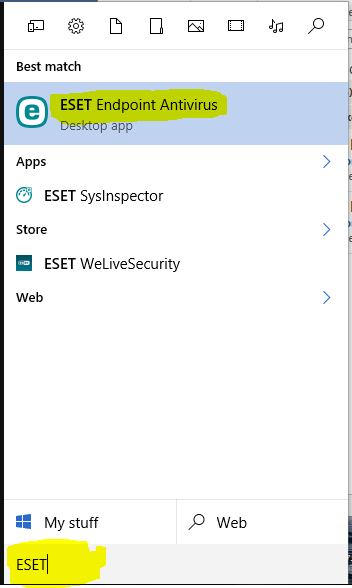 3 - Check Start Menu
Press the Windows key - or click your Windows icon
Type ESET in the search box (if you cannot see a search box, just type anyway)
Look for ESET Endpoint Antivirus or similar (Some machines may have ESET NOD 32)
If this is present - your antivirus is installed.