Instructions on how to log a repair job with UBT via the UBTSupport Portal
Log In to the portal at my.ubtsupport.com
Find and click on the device that you want to log a repair job for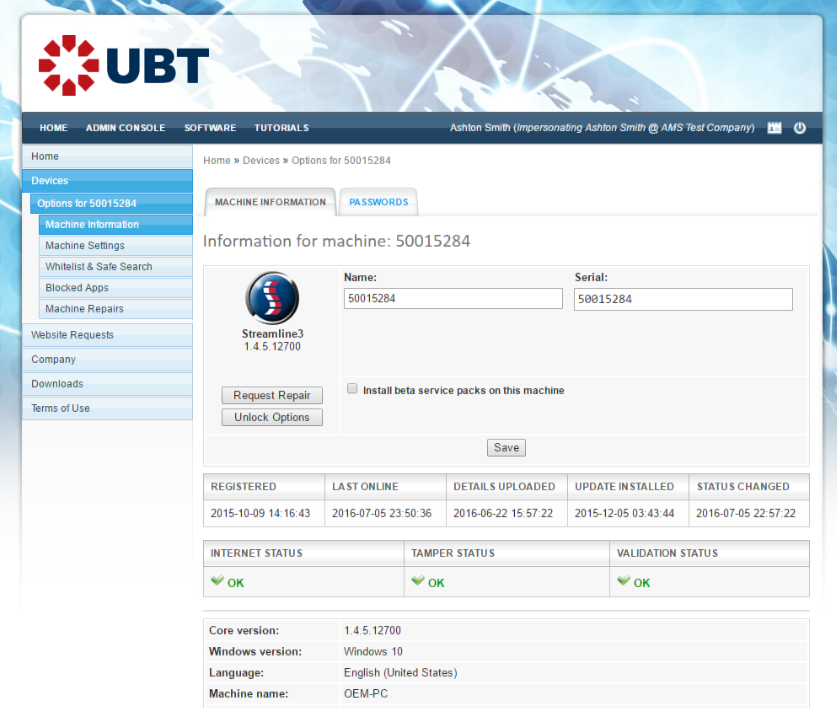 Click on the "Request Repair" button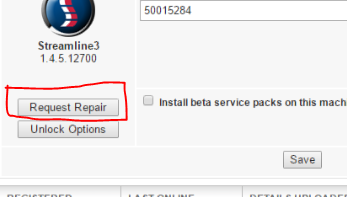 Fill out the repairs form with the details of the machine.
if you cannot recieve emails, you may type an alternative email here, this is where the shipping labels will be emailed to print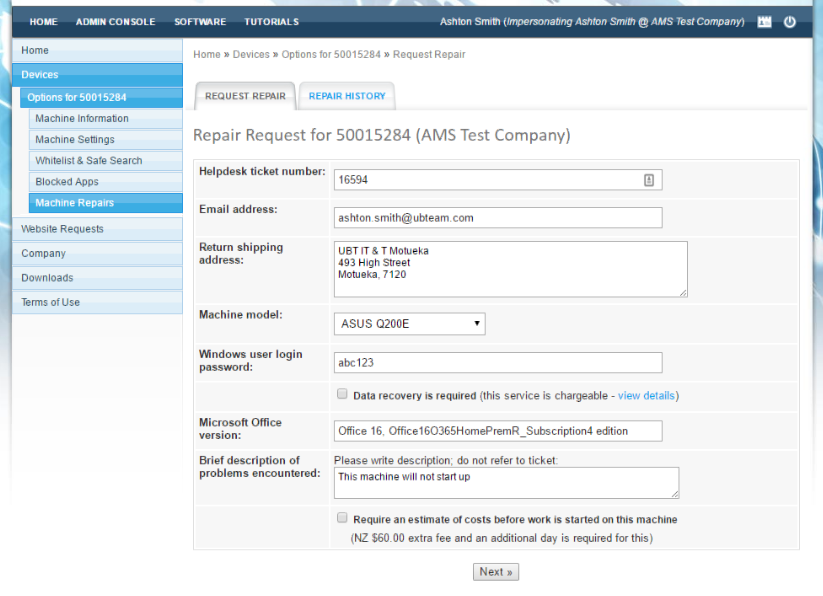 You must read and accept the terms and conditions and the packaging instructions, also if you choose not to have data recovery, then you will need to acknowledge this as well.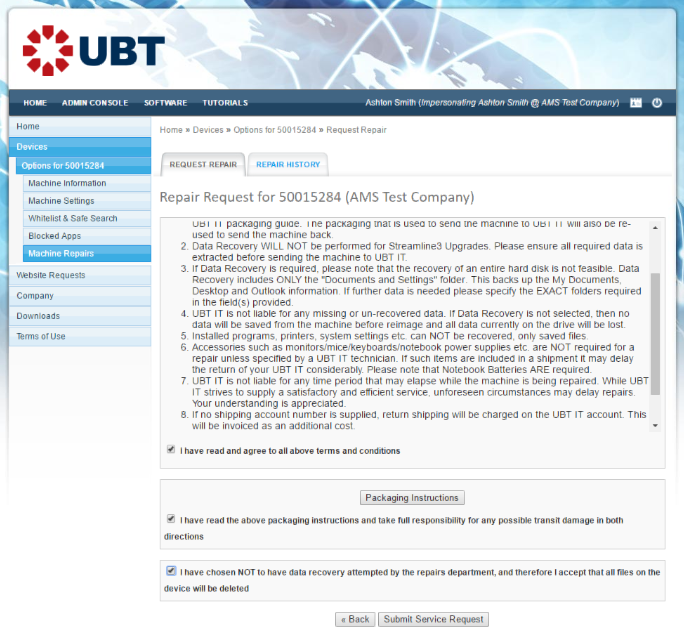 Submit the Service Job.
You will receive an email with a job confirmation and 2 attachments, these must be printed out and returned with the machine (please note, one of these forms needs to be signed)
Send the machine to the address specified on the returns form.
Over the course of the repair, you will  receive automated emails notifying you of progress on the job.
Notes:
You will need to have a ticket number to submit a job
If you do not choose data recovery, you will need to back up your own data, UBT will not be held responsible for data loss.
All jobs need to be sent with a signed repair summary, before the job will be started.