I keep getting a pop up or 'Windows Backup and Restore' - how do I fix this?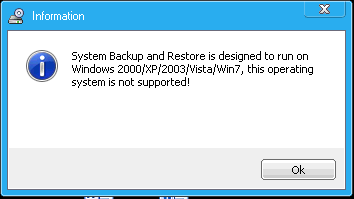 To remove Window Backup and Restore
The Windows Backup and Restore cannot be removed easily using the Programs and Features options.
To remove this - follow the steps below.
Click the Windows Icon on the taskbar - OR Press the Windows key on your keyboard.
Right click on 'System Backup and Restore'
Select 'Open File Location'
Right click on the 'Uninstall System Backup and Restore' file
Select 'Troubleshoot compatibility'

Compatibility checker will run
Select 'Try recommended settings'
Uninstall should now continue normally - continue through selecting the option to complete the uninstall.
 For further assistance - please open a new support request.