The following instructions explain how media allow works and what your staff will see when requesting a URL. It also explains how to approve a Youtube or Vimeo video for whitelisting.
1. When a user attempts to watch a video which is blocked, the following will show. To request the URL, simply click "request access".

2. The user will then be redirected to a page showing the following information including what machines this is to be added to. The user then clicks "Confirm Request".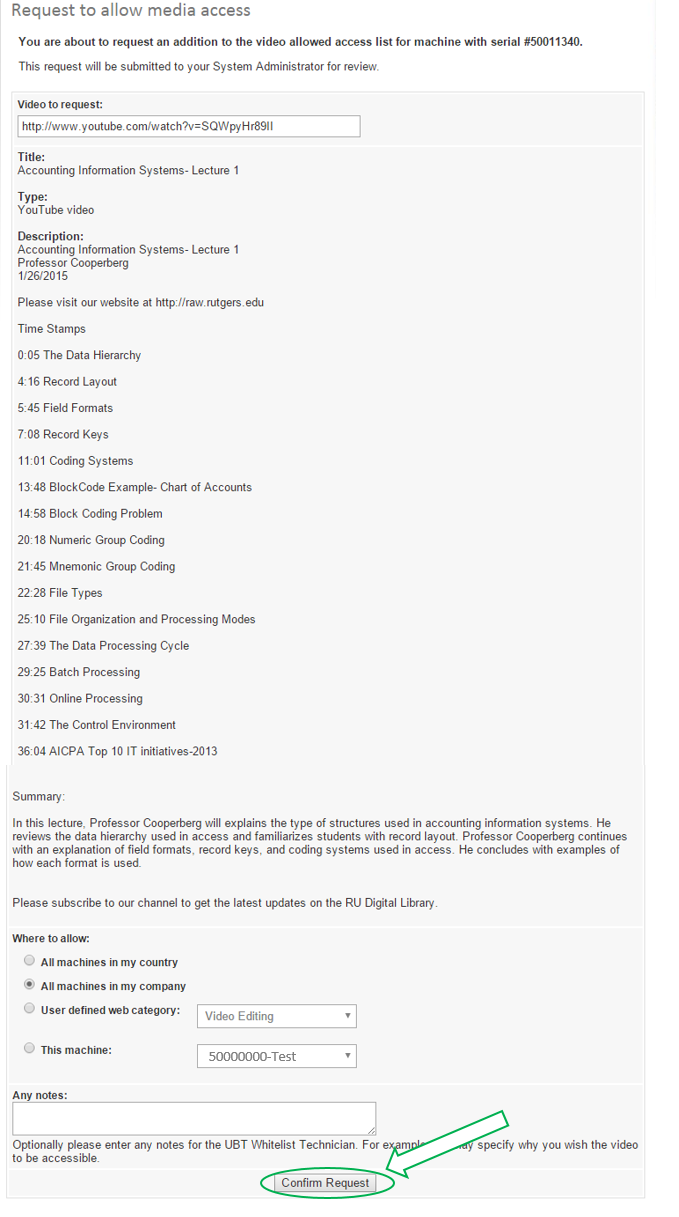 3. When the user confirms request, a box will popup asking user to enter name and email address (optional), if email address is entered, the user will be sent a confirmation email once the URL has been whitelisted.
4. The URL will be included in the daily/weekly/monthly email which the business owner or company administrator receives with the list of websites to be approved (this depends on how the administrator has their console set-up).
5. To allow the URL, the company administrator logs into my.ubtsupport.com > Click on Website Requests > Media Access.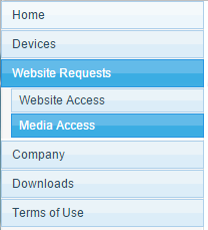 6. The following information will show: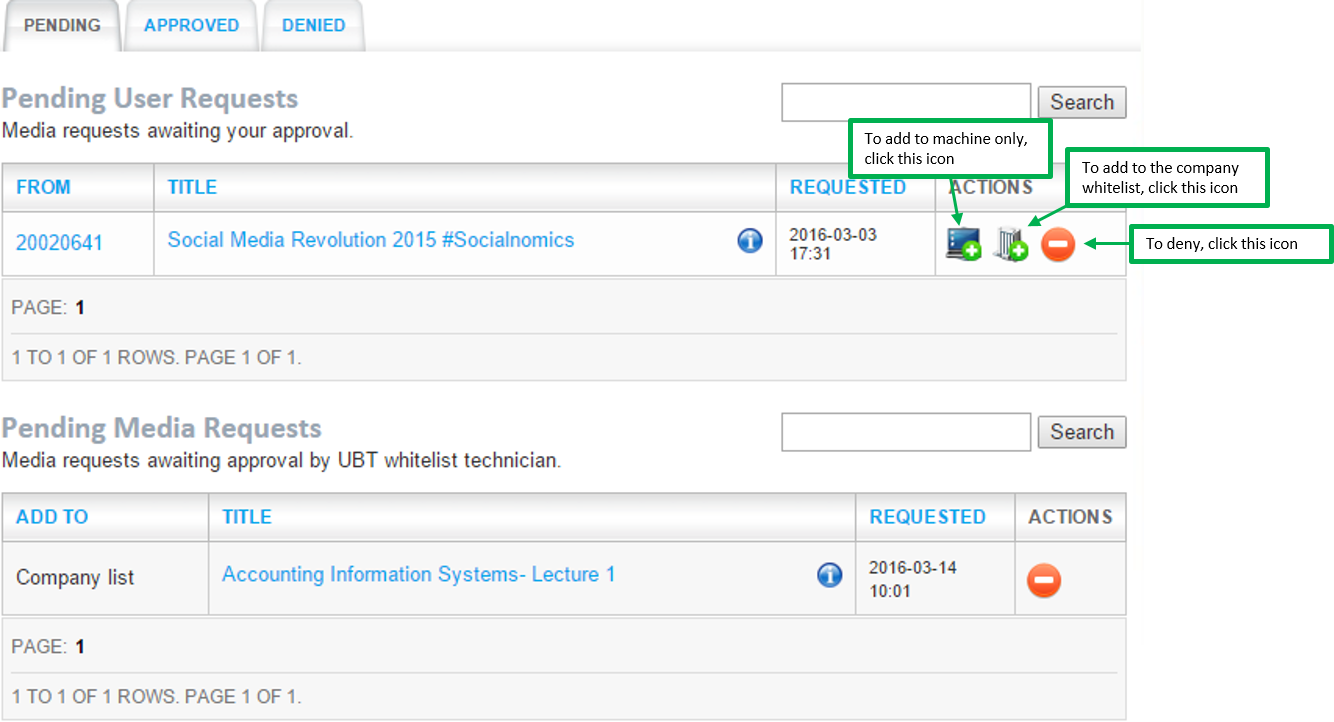 7. The Company administrator can view information about the URL by clicking on the 

, a box will pop up giving you information about the video, this will look similar to the below.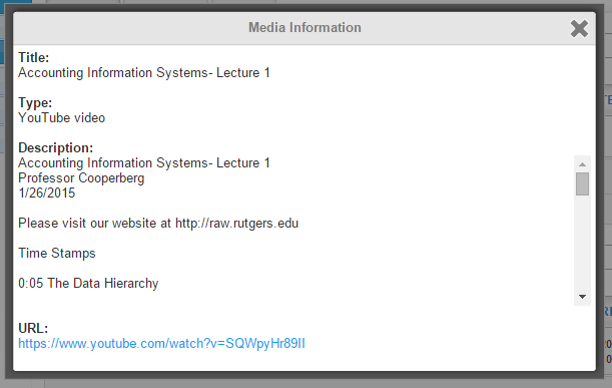 8. Once the company administrator has approved, the URL will move to "Pending Media Requests" where a UBT technician will view the video and approve or deny if unsuitable. (Unless this has already been approved/denied for another company then the URL will be whitelisted automatically if approved by the company administrator).

9. Once the UBT technician has approved or denied, an email will be sent to the user (if user has entered their email address upon requesting the website) and the request will move to Approved URLs.
Please Note: This feature is for business and tutorial videos only. Any URLs classified as entertainment will NOT be approved.