What you need:
Your old and new devices
Samsung Smart Switch™ app installed on both devices

Notes:
The Samsung Smart Switch Mobile app allows users to easily transfer content (contacts, photos, music, notes, etc.) to a new Samsung Galaxy device.
1
Open Smart Switch on your old device
2
Set up the transfer
On the old device, tap Send data.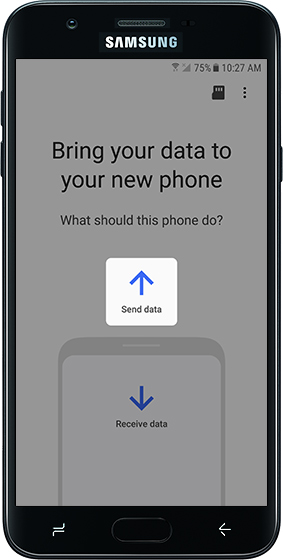 3
Transfer data wirelessly
From the 'Get connected' screen, tap Wireless then when prompted, tap Allow.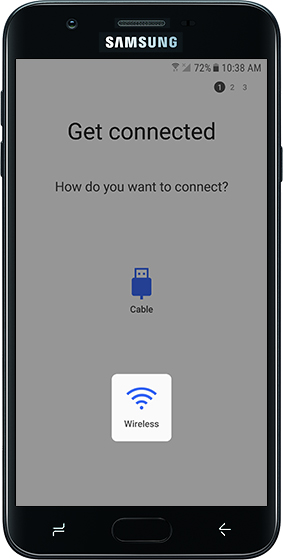 4
Open Smart Switch on your new device
5
Connect your devices
If prompted, tap YES on the new device.


If the two devices don't connect, use the provided PIN to manually connect the devices.


Smart Switch transfers data wirelessly using high frequency sound. If the devices have trouble connecting, move them closer together and make sure there aren't any obstructions between them.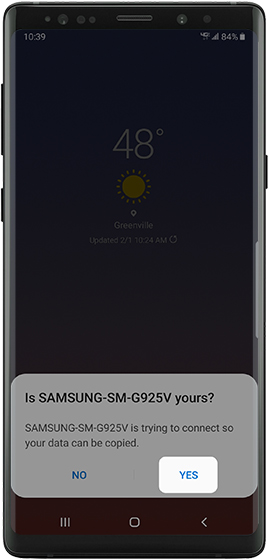 6
Choose what to transfer
On the new device, choose what data to receive from the old device then tap Transfer (must scroll to the bottom).


Content transfer is completed in two stages; basic content is transferred first and larger files are transferred later.


If you select 'Apps', a list of your applications is transferred but the apps still need to be re-downloaded.
7
Receive your content
On the old device, tap Copy.


If prompted, enter the current pattern, PIN or password.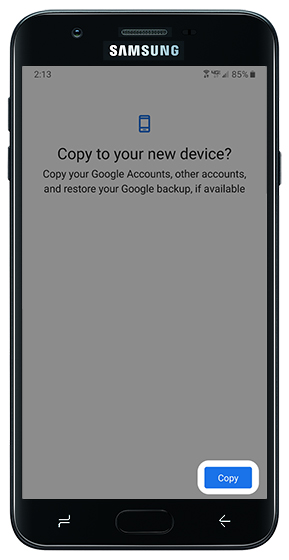 8
You're all done
To complete the transfer process, tap Close on the old phone and 'Go to the Home screen' or 'Done' on the new phone.